UNM Branches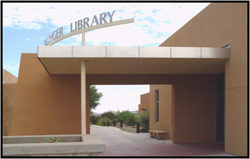 UNM-Gallup Zollinger Library
$1.4 Million
Funding provided by GO Bond D would build out the shell space for the academic library located at the Gallup branch. The remaining project budget and scope of work includes additional costs for a new elevator, infrastructure and ADA improvements.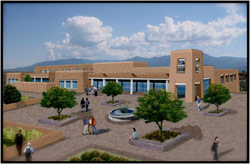 UNM-Taos Learning Resource and Research Center
$2 Million
Phase I of this project will construct the east wing of the Campus Learning Resource Center for occupancy by the library and provide classroom space as the initial stage development of this core facility at the central Klauer campus.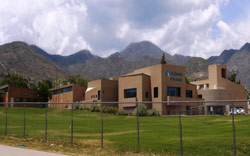 UNM-Los Alamos Science Labs Renovation
$750,000
The full scope of work to be funded by the GO Bond will both rehabilitate and equip UNM-LA's laboratories used by all five of its science programs. The current funding will also allow for uninterrupted class and lab instructional use during the future renovations that will consolidate Chemistry and accommodate Organic Chemistry in campus building 5.