UNM Branches
The General Obligation Bond C allocates funds for projects at each of UNM's four branches.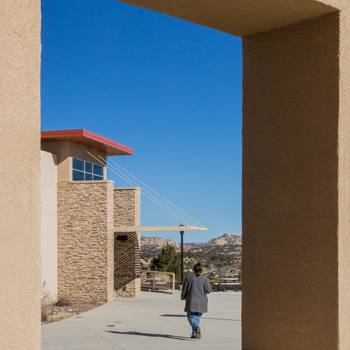 UNM Gallup
Career Technology Education Center Phase I & Physical Plant
UNM-Gallup, with a $1.5 million investment, is looking to plan, design, construct, furnish and equip a new physical plant and storage facility at the branch campus in McKinley county. The project includes development for heavy equipment and delivery access to the campus. The project will provide exterior storage and work areas that the current Physical Plant site cannot, due to site slope and sharing the building with Child Care, an inappropriate co-location that forces shared access driveways and walking areas with children and heavy equipment. The new site will be fully developed with appropriate access and egress driveways, fenced equipment yards with sheds for snow removal, yard maintenance and heavy equipment storage. The lot will provide secure parking and control for campus police and transportation vehicles, recycling and trash handling with special attention for hazardous waste handling, and surplus property processing and storage.  
UNM Los Alamos
Sustainability and infrastructure & studio classroom renovations
UNM-Los Alamos will benefit from a $500,000 investment to plan, design, construct, renovate, furnish and equip upgrades at existing facilities, including code compliance at the branch campus in Los Alamos County. The project will renew, replace and upgrade existing facilities infrastructure at the Los Alamos campus to provide energy savings, extend the life of the facilities, address ADA requirements and building safety issues.  Seven of the eight campus buildings are in need of infrastructure improvements and repairs to sustain their continued use. One of these facilities, the Fire & EMS Training Center, is used by the Branch Campus to train first responders and caregivers for the aging population of the community. 
UNM Taos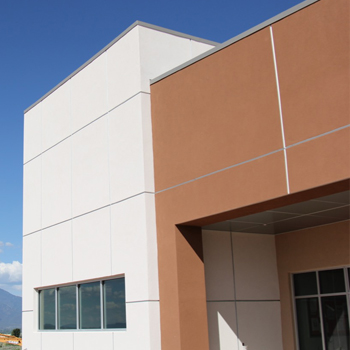 STEMH Technical Career Center Phase II
UNM-Taos, covering the needs of the northern part of the State, will benefit from a $4 million investment to plan, design, site prep, construct, equip and furnish a 6,500 gross sq. ft. (GSF) addition to The Taos STEMH Technical Career Center with fully equipped classroom labs for computer technologies and career advancement courses with specific career counseling services. This project includes the addition of a computer technology lab/classroom, computer classrooms with off-hour study access and an open scheduled classroom as well as career counseling and program support offices. This will complete Phase II of the Klauer Campus Business and Computer Technology Career Education Center with access and site improvements. The project will support UNM Taos Career Technologies programs that prepare students for local and state jobs.
UNM Valencia
IT Upgrades
UNM-Valencia will use the support from a $1.5 million investment to plan, design, construct, and upgrade electrical, mechanical and information technology systems and infrastructure at the branch campus in Valencia County. The outcome of this project is to improve operational efficiencies for the campus, reduce energy and maintenance costs and lower future building infrastructure costs.
Our colleges and universities play a critical role in attracting new and innovative businesses to New Mexico and prepare our students to enter high-paying careers right here in our state.

Early voting starts Saturday, Oct. 22 and runs through Saturday, Nov. 5. Election Day is Tuesday, Nov. 8 from 7 a.m. to 7 p.m.