Farris Engineering Renovation
---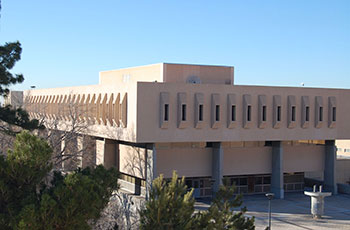 The General Obligation Bond C allocates $20,500,000 to renovate the Farris Engineering Building. The 4 story, 67,000 square foot building was originally built in 1967.  It houses the Chemical Engineering, Nuclear Engineering and Computer Science Departments. Laboratories are on the ground floor. Classrooms and faculty offices are on the higher floors. The renovation will address critical safety and compliance issues and will improve energy efficiency and layout of the building.
This project will:
Completely redesign and renovate research laboratory space.
Increase space for all three academic programsProvide upgrades to data trunk lines
Replace electrical and mechanical distribution systems
Provide ADA access to main entrance and provide ADA accessible elevator and bathrooms
Provide remediation for life-safety issues relating to exits and fire sprinkler systems
A review by the ABET accreditation committee for Computer Science found the condition of the building unsatisfactory and expressed concerns about future accreditations if building is not renovated. The UNM School of Engineering had more than 2,100 undergraduate students in fall 2013 and more than 700 graduate students.  The school has 180 tenure, tenure track and full time faculty members and 74 adjunct and research faculty members. Since 1995, faculty members, staff and students have been issued 273 patents and have been involved with 39 startup companies.
School of Engineering faculty members brought in $31.28 million in contract and grant research money to UNM in 2013.  Renovation and modernization of the building will support quality faculty, students and programs. UNM has strong research collaborations with the national laboratories, other universities, the Cancer Center and other UNM colleges.